THIS PRACTICE IS PART OF THE GREENWOOD PRIMARY CARE NETWORK - HUDDERSFIELD
Primary Care Networks have been established with the key objectives of increasing the efficiency and effectiveness of medical and social/non-medical services for patients, particularly those at risk of poor health outcomes and improving coordination of care to ensure patients receive the right care in the right place at the right time
Primary Care Networks will provide care in different ways to match different people's needs, including collaborative care for those with complex conditions.
Focusing on prevention of illness, personalised care planning and supporting people to make informed decisions about their care and enable them to look after their own health and wellbeing by connecting them with the full range of statutory and voluntary services.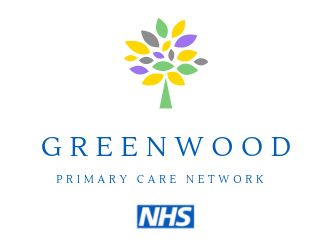 Using data and technology to assess population health needs and health inequalities; deliver care; support clinical decision making and monitor performance and variation.
Making best use of collective resources across practices and other local health and care providers to allow greater resilience, more sustainable workload and access to a larger range of professional groups.