WELCOME TO LINDLEY GROUP PRACTICE
Mission Statement: "To provide consistent, high quality, patient centred care"
With patients' needs at the heart of everything we do, our website has been designed to make it easy for you to gain instant access to the information you need. As well as specific practice details such as opening hours and how to register, you'll find a wealth of useful pages covering a wide range of health issues along with links to other relevant medical organisations.
GP Registrars
Our practice is involved in the further training of doctors for the special skills required in primary care. We have a doctor attached to our practice who will initially see patients with one of the partners and then run their own surgery.
This doctor has the title of GP registrar. They are fully qualified doctors and will often have several years' experience of hospital medicine before joining us in general practice.
October Activity Statisitics
Gain an insight into the practices monthly activity data.
---
Calls Handled by Reception- 5,972
GP Appointments Requested- 2,769
Appointments Booked- 5,908
Referrals to Secondary Care- 337
Patient DNA's -157
28 hours and 35 minutes of Clinical Time Wasted By Patients Not Attending Their Appointments.
From Monday 3rd April, PATCHS will be replacing the eConsult service.
If you have not already please use the following link to sign up. https://patchs.ai/lindleygrouppractice/login?for_register=true
This is a new system within the NHS, so we ask for your patience as we figure out the best way to ustilise this service. You can still request appointments by ringing at 8am (please note the phone lines are likely to be busier whilst both staff and patients familiarise themselves with PATCHS). Other online services such as Patient Access should not be affected.
111 is available 24 hours a day, 7 days a week, both online and over the phone.
111 online is available for those aged 5 and above and can tell you:
where to get help for your symptoms, if you're not sure what to do
how to find general health information and advice
where to get an emergency supply of your prescribed medicine
how to get a repeat prescription
111 can help you if you have an urgent medical problem and you're not sure what to do, or if your GP surgery is closed.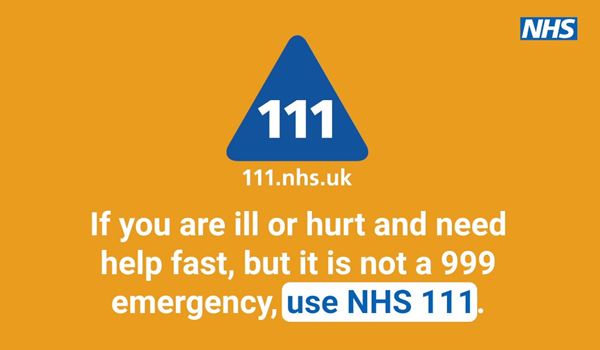 Keep up to date with the latest practice news
Newsletter
To receive future editions of the newsletter straight to your inbox sign up below.